'LIMBO:  In–out' ;  connection of place;  transition in time
An exploration of Canterbury's Red zone area's, at a time in limbo, between the past and the future. Streets, paths and property features are being gradually overgrown and returned to natural environment. I offer an opportunity for reflection; of the loss, yet also the potential future.
An integral aspect of this work is the inclusion of a Ti Kouka in every image. Their ability to re-grow from trauma or damage, provide a metaphor to the future of these places. Ti Kouka are scattered throughout the Redzone's. They thrive, seed and regrow here.
Exhibit List:
A. NEXUS transition
B. Canterbury's oldest church-now bordered on 3 sides by Redzone
C. 958 Lower Styx Rd
D. 20 Orari St
E. Almont Gardens Cul de Sac
F. Path for pedestrians
G. 'Covid is fake' …and was the earthquake fake also?
H. 172 Queensbury St
I. NEXUS: Compromise/ Aoteroa pure 1
J. NEXUS: Compromise/ Aoteroa pure 2
K. Passing by the Redzone-did they notice the Ti Kouka?
L. Stayers 2
M. Stayers 3
N. Stayers 4
O. Stayers 1
P. 48a Gayhurst Rd
Q. Bakersfeild Pl
R. 73 Fleete St
S. Brooklands Domain
T. Brooklands Park-Ti Kouka self-seed centre court
U. 42a Birch St
V. Towards the city- as someone sleeps rough in their car
W. Heberden Ave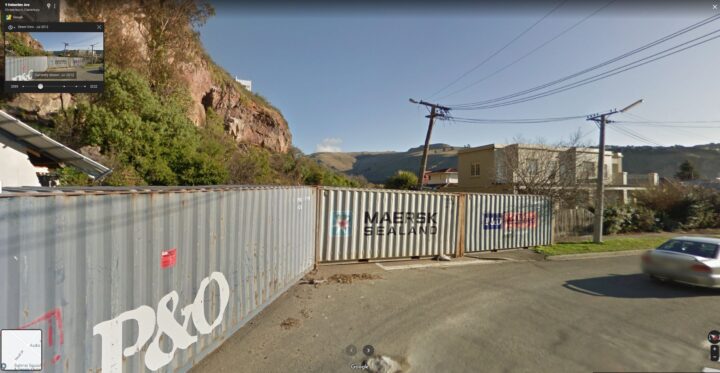 X. Parenga Cul de Sac
Y. Exley John Pl
Z. 85 Wairoa St
i.  Self seeded Ti Kouka(sprayed with glyphosate)
&,&,&. Ti Kouka